Dr. Mike Charles
EDUC 625 is designed to support advanced program candidates in the development of a professional portfolio. Course content will focus on selection of sources of evidence to include, articulation of written commentaries for each piece of evidence, and creation of an electronic portfolio that address the advanced competencies for the continuing teaching license (CTL).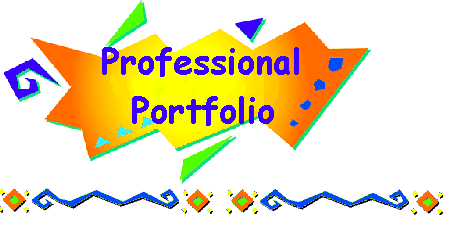 General Course resources

Note:
A PDF reader (e.g. Adobe Acrobat Reader or, for Macs only, Apple Preview) is needed to open/read/print all PDF documents--most computers have that software pre-installed but click below if you cannot open the PDF files.

What is a professional portfolio?

A factual description of a teacher's work supporting student learning demonstrated by relevant data and analyzed by the teacher to show the thinking process behind the artifacts.

The professional portfolio is a vehicle for collecting and presenting evidence of growth and achievement over time. (from

http://teacher.scholastic.com/professional/futureteachers/professional_port.htm

)

A professional teaching portfolio is an organized collection that showcases a professional teacher's mastery, through documented evidence of their growth and achievement over an extended period of time. The documentation should include but not be limited to student work samples that are criteria based, personal self-reflection, and observations by respected professionals and colleagues.




Website building resources
A link to website portfolio templates
Sample professional portfolios...

...from other sources

The Consortium of Outstanding Teaching using Technology (COATT) recognizes preservice and practicing educators in Michigan who have prepared a digital portfolio that demonstrates their ability to use technology as an effective teaching and learning tool.

...from our students
Jennifer Koss, Byrom Elementary School, Tigard-Tualatin School District (AOL website removed)
Other resources